Kitchens and Bathrooms
Fitted Kitchens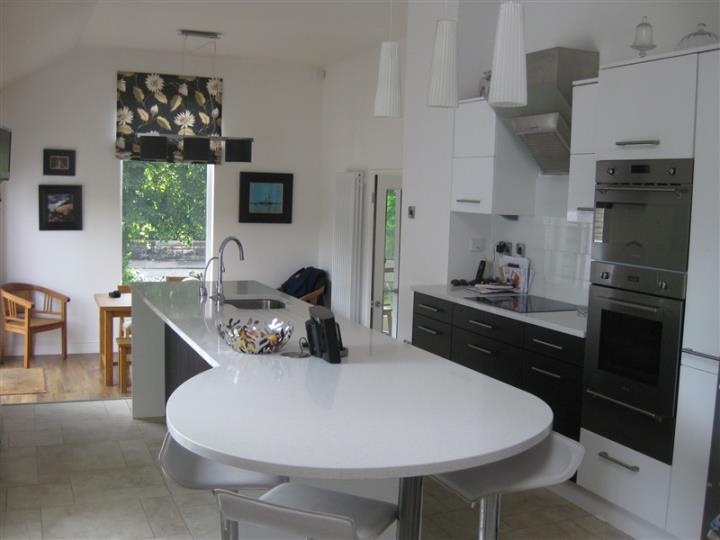 The Kitchen is traditionally the hub of the home. Having the right kitchen to suit your needs, whether you are a single person who just needs a place to throw a pizza, or a large family who are always cooking and using the kitchen, it needs to be right for you!
When designing your kitchen we will ask you exactly what your needs are and suggest fixtures and fittings to suit your specific requirements. We can provide worktop swatches, sample door and drawer fronts and advise on matching materials to suit your lifestyle and needs. We have been working with suppliers of kitchens from around Giffnock and Glasgow for many years and can advise you on who is best suited to your budget and needs.
During the fit of your kitchen, we will bring you in to see exactly how work is progressing and if any changes need approved, we will work with you to ensure they are right for your needs.
We can provide any and all type of fixtures and fittings for you, organise any specialist trades to fit anything that we do not provide such as having a new gas
main fitted to your home. Plus we will work with any specialist tradesmen
to ensure they project runs as smoothly as possible.
Fitted Bathrooms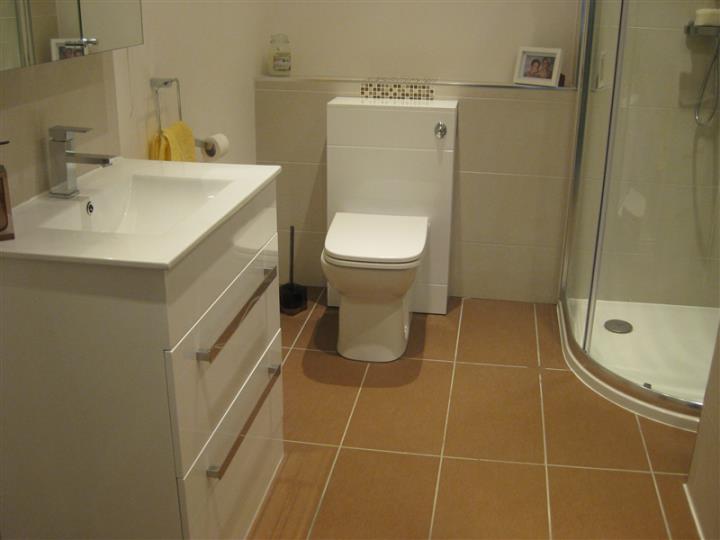 Whether you need a new bathroom suite fitted, or a full refit of your bathroom, trust McBride to deliver.
We can design and install your bathroom to suit your requirements in any size of dwelling. If you simply need a new shower cubical fitted to any existing bathroom or a complete new bespoke bathroom fitted we can provide the complete service for you.
We can advise on the best fixtures and fittings to suit your lifestyle. If you would like to buy in your own fixtures and fittings, our team of specialist bathroom fitters can fit these for you or we can supply and fit everything for you.
Get in touch
For more information about having your new kitchen or bathroom fitted by McBride Builders, please do no hesitate to contact us today on 0141 586 0933 or you can call Manus directly on 07775 851284 or for out of office hours enquires, please use the form on our enquiries page.